U.P's - Pages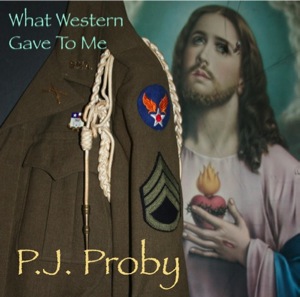 What Western Gave to Me
2007 - P.J.Proby production
tracks=1
total time=3:19


What Western Gave To Me

 
This is a recording of a speech P.J. wrote for Western Military Academy in Alton, Illinois. 
The occasion was the 50th anniversary of the class '56-'57. 
PJ tells you what his military upbringing did for him! Very touching indeed!
Duration: almost five minutes, including background music
All discs are autographed by Cadet J.M. Smith, aka P.J. Proby!                                 

<! img src="kleur.gif">

Do you have any remarks or more information about P.J.Proby, please Send mail to: <!br>
<!font color="#FFFF00" size="4">TO THE

MAIN-PAGE